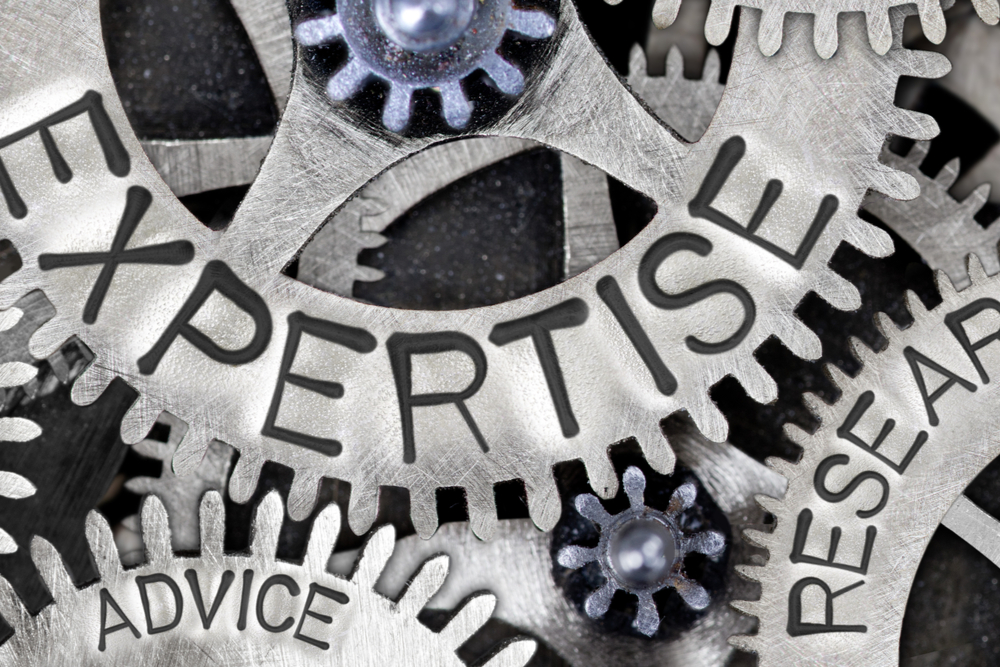 6 Signs You Need A Regulatory Expert When Developing Medical Devices
6 Signs You Need A Regulatory Expert When Developing Medical Devices
14-02-2023
When there are changes to any kind of business regulation, companies must take action to ensure they remain compliant. In a heavily-regulated industry like medtech, changes usually require businesses to produce extensive documentation to revalidate both the product and the quality management system behind it.
Changes, such as the EU's transition from the Medical Device Directive (MDD) to the Medical Device Regulation (MDR), are further complicated by the fact that the required documentation varies depending on the type of medical device. Knowing which technical documentation is needed, how it is supposed to be written, and how to properly prepare clinical evaluations is no easy feat.
That's why when you're developing a medical device for the EU market, it's important to have a regulatory expert on hand to guide you through the process. This ensures you get it right first time and avoid costly delays. The difficulty is knowing when it's the right time to reach out for external expertise. To help you decide, here are 6 signs you need an expert.
1) There's A Knowledge Gap
We can't all be experts on everything. When it comes to staying compliant with regulations for medical devices, it's a continuous education. It's not enough to prepare a dossier, get a certification for a device, and move on. The dossier that companies need to prepare for the MDR is a living document. It needs regular updates and ongoing attention to ensure the safety and compliance of products on the medical device market.
The benefit of bringing in a regulatory consultant is two-fold. Not only do you get relevant expertise on-demand, they can also train your people on how to prepare the dossier for certification by a Notified Body. This fills the knowledge gap, and enables your organization to become more independent without needing to hire additional in-house staff.
2) Internal Expertise Is Limited
If you're fortunate enough to have one or two people within your organization with technical expertise on the MDR, that's great. However, the chances are that within your company, those people do more than look after compliance with the MDR. They're likely to have other important duties around quality management to fulfil. This is shaky ground.
Imagine if those people decide to leave your company, or they're suddenly absent for an extended period of time. By limiting MDR expertise to one or two employees, what would happen to your business-as-usual should they decide to leave and something goes wrong? With no contingency plan, this is an obvious risk.
If your most experienced employee goes, it will create uncertainty around how to keep processes running, and how to stay updated with changes. It's here that an external consultant can help plug the knowledge gaps and help you mitigate the very real danger of noncompliance.
3) There's Not Enough Capacity
Some medical device companies simply don't have the capacity to cover all the work necessary for the quality management and regulatory compliance of medical devices. Plus, hiring and retaining dedicated internal experts can be expensive.
Not only that, internal staff need continuous training to ensure that the latest guidance and regulations are understood and carried out by everyone who touches the development, manufacturing, and distribution of the product.
Another aspect, which can put a strain on internal capacity, is when a medical device makes use of software. This is a complex area which often calls for expert guidance to ensure software is correctly categorized and documented.
4) Time Is Of The Essence
Although regulatory compliance is an important aspect of bringing a medical device to market, for business leaders, there is naturally a conflict of interest when it comes to making that happen as fast as possible.
In fact, the planned extension to the MDR deadline is a good indication that many medical device companies are struggling to complete the required documentation within the previously stated timeframe. Preparing the right documentation for certification gets complicated, quickly. This is especially true when you have multiple devices requiring different documentation, when your products are up-classified or the route to conformity has changed.
If leaders feel the regulatory track is slowing down product development, then an external expert can help to accelerate the process, from determining the correct class of medical device to following the right steps towards gaining certification.
5) You Need Impartial Advice
Quality management is a huge part of regulatory compliance for medical device companies. Bringing in an external independent expert is a good way to validate your processes and systems to ensure they're robust, reliable, and meet the high standards set by the MDR. An expert may also bring you some necessary pragmatism and flexibility to your system. After all, they will have seen a number of different quality systems that meet the requirements.
This is particularly beneficial when the management team is focused on driving revenue and profits, and unaware of the potential risks around regulatory noncompliance. In addition, without expert insight, it's easy to see how some companies underestimate the enormity of the task involved with transitioning from the MDD to the MDR.
Without an effective quality management system, business leaders do not have adequate visibility over the risks and consequences of bringing a device to market. A consultant is another pair of eyes over what they do, and how they do it. They can also take away some blind-spots and improve communication with management teams around compliance with new standards and legislation.
6) You're Concerned About Cost
There's a common misconception that the cost of bringing in a consultant is greater than making a hire. In fact, with an external regulatory expert, you pay once for their services, they set you straight on the path to compliance, educate your people, and that's it.
What you get from a consultant, who has extensive experience in helping medical device companies fulfil their regulatory obligations, is expertise that can make your route to market much faster than if you were to do it by yourself, in-house.
Here When You Need Regulatory Expertise
Whether you're new to the medical sector, or a well-established medical device company, meeting the requirements of the new MDR is a huge undertaking and a big step to take on your own. It's no wonder that the EU is looking to extend the deadline for meeting the new requirements in Q1 of 2023.
Whilst the deadline for compliance might change, the complexity of preparing the correct documentation for the dossier is still the same. So who can you turn to when you don't have the in-house expertise or capacity to get your medical device approved and market-ready in time for the changes?
Peercode Regulatory Consultancy is here when you need regulatory expertise around medical devices. Interested in what we do and how we can help? Browse our services.
If you want to stay informed about our upcoming blogs, subscribe
here
to be the first to receive it.